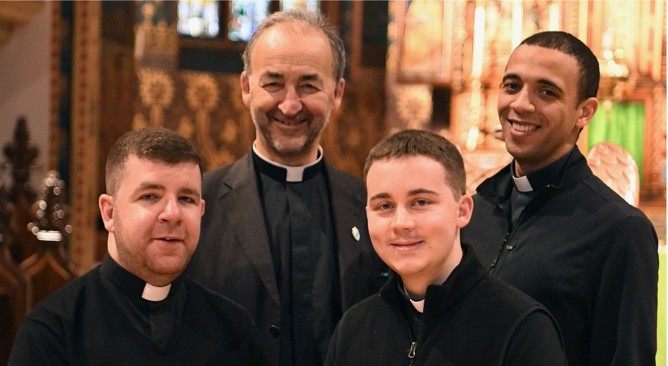 Rev Clive Dytor (2nd left) and Rev Alex Taylor (left) will be ordained to the priesthood for the Archdiocese of Birmingham at noon today in St Chad's Cathedral. On Sunday 20th September at 3 pm, Rev Sean Gough (right) and Rev Benedict Skipper (2nd right) will also be ordained.
Although the Masses will be closed to all but family and friends, both ordinations can be watched via the Cathedral's live stream at https://www.stchadscathedral.org.uk.
Please join us in praying for these new priests-to-be, that God may abundantly bless and strengthen them in their vocation and grant them His gifts of holiness, wisdom, perseverance and prayer. May their future ministry in our Archdiocese as 'Other Christs' be wonderfully fruitful.