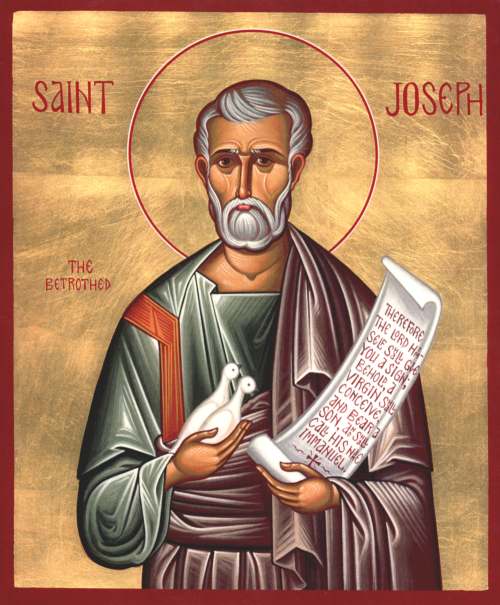 Today we celebrate the solemnity of St Joseph, Husband of Mary and Patron of the Universal Church.
-
St Joseph "was chosen by the eternal Father as the trustworthy guardian and protector of his greatest treasures, namely, his divine Son and Mary, Joseph's wife. He carried out this vocation with complete fidelity until at last God called him, saying: 'Good and faithful servant enter into the joy of your Lord.'"
-
"Obviously, Christ does not now deny to Joseph that intimacy, reverence and very high honour which he gave him on earth, as a son to his father. Rather we must say that in heaven Christ completes and perfects all that he gave at Nazareth."
-
~From a sermon by St Bernadine of Siena