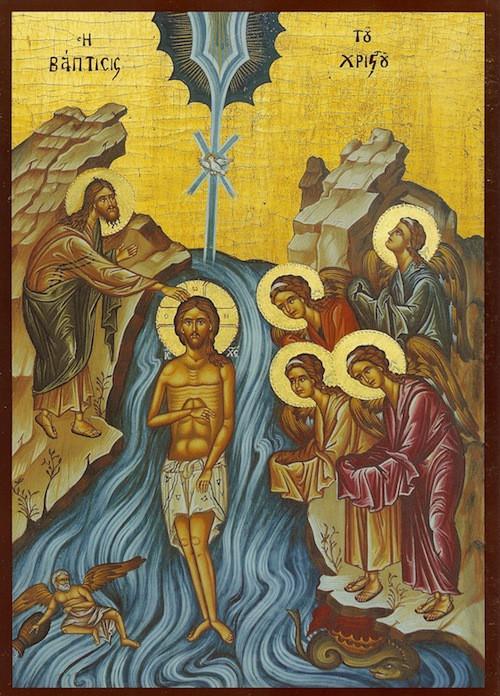 Today we celebrate the Feast of the Baptism of the Lord and the last day of Christmastide.
The entrance antiphon seems to sum up the mystery of this second Epiphany: "When the Lord had been baptised, the heavens opened, and the Spirit came down like a dove to rest on him. Then the voice of the Father thundered: This is my beloved Son, with him I am well pleased."
From the first reading (Isaiah 42:1-4,6-7):
"Here is my servant whom I uphold,
my chosen one in whom my soul delights.
I have endowed him with my spirit
that he may bring true justice to the nations.
I, the Lord, have called you to serve the cause of right;
I have taken you by the hand and formed you;
I have appointed you as covenant of the people and light of the nations,
to open the eyes of the blind,
to free captives from prison,
and those who live in darkness from the dungeon."