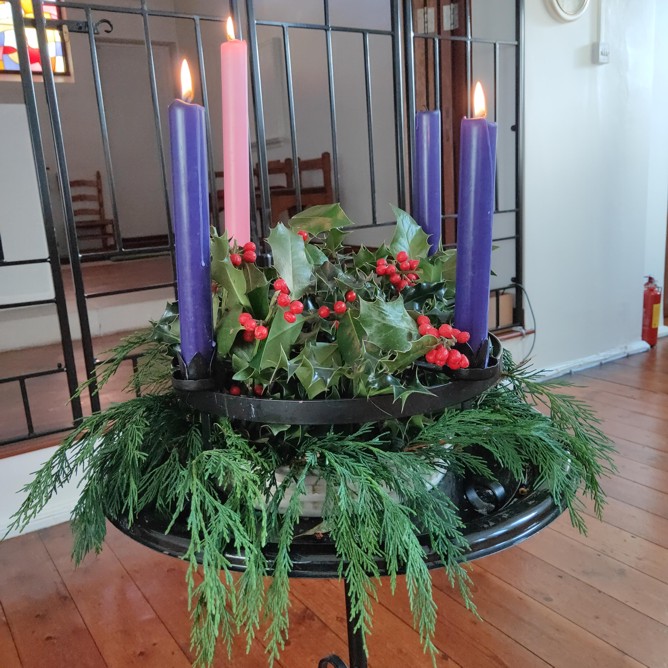 'Rejoice in the Lord always; again I say, rejoice. Indeed, the Lord is near.'
(Entrance Antiphon)
Last night we lit the third (rose-coloured) candle on our Advent wreath for the Third Sunday of Advent, also known as Gaudete Sunday from the Latin word for 'Rejoice', the first in the above antiphon.
Prayer
Grant, almighty God,
that looking forward in faith to the feast of our Lord's birth,
we may feel all the happiness our Saviour brings
and celebrate his coming with unfailing joy.
Through Christ our Lord.
Amen.