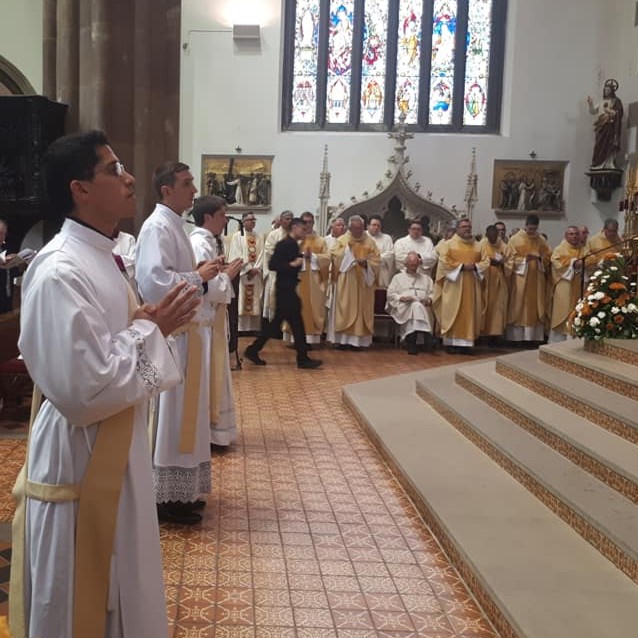 Pictured left and below are Fr. Marco Egawhary, Fr. Ryan Service and Fr. John Waters, who all studied at the Venerable English College in Rome.
They were ordained yesterday by Archbishop Bernard Longley in a very moving ceremony in St. Chad's Cathedral.
Please pray for our three new priests and their future ministry in the Archdiocese of Birmingham. May God bless them and everything they do in His service.