Below is a beautiful poem by Sr Miriam of the Holy Spirit OCD (Jessica Powers) of the Carmel of Pewaukee, Winsconsin.
The Cloud of Carmel
'The Lord promised that He would dwell in a cloud.'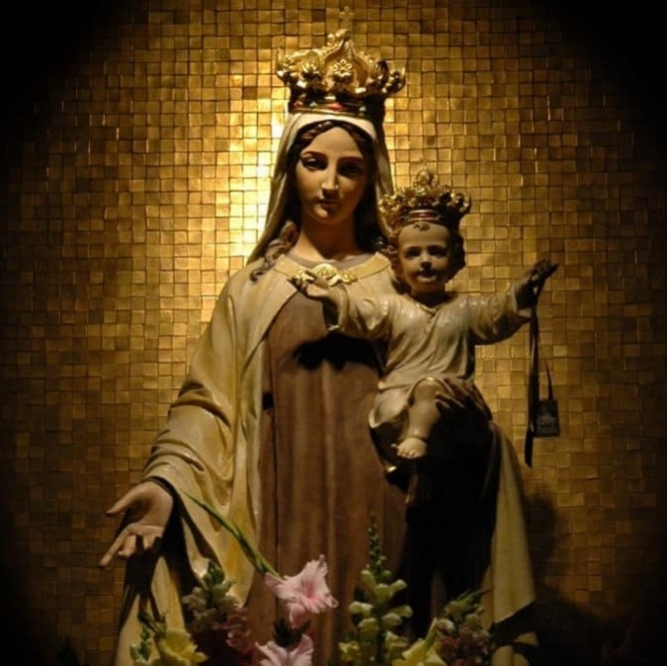 Symbol of star or lily of the snows,
Rainbow or root or vine or fruit-filled tree:
These image the Immaculate to me
Less than a cloud, a little light cloud rising
From Orient waters cleft by prophecy.
And as the Virgin in a most surprising
Maternity bore God and our doomed race,
I who bear God in mysteries of race
Beseech her: Cloud, encompass God and me.
Nothing defiled can touch the cloud of Mary,
God as a child willed to be safe in her,
And the Divine Indweller sets His throne
Deep in a cloud in me, His sanctuary.
I pray, oh, wrap me, Cloud, light Cloud of Carmel
Within whose purity my vows were sown
To lift their secrecies to God alone.
Say to my soul, the timorous and small
House of a Presence, that it cannot see
Any frightened acre of a Deity:
I have enclosed thee all.
Thou art in softness of a summer wind lull.
O hut of God, hush thine anxiety.
Enfolded in this motherhood of mine
All that is beautiful and all divine
Is safe in thee.