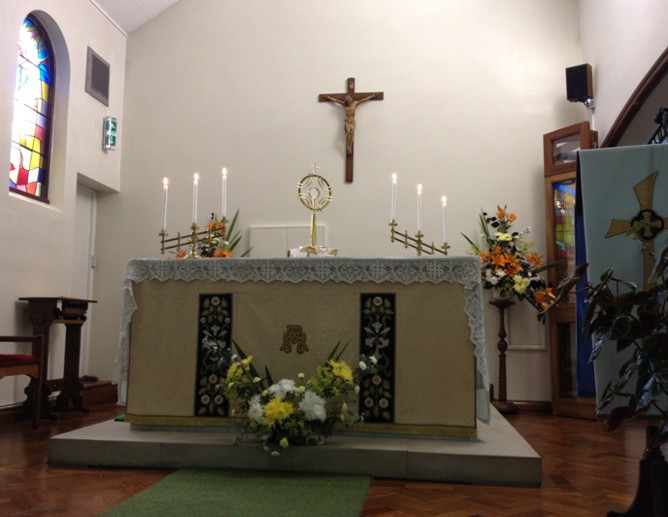 On Tuesday 16th July, the Solemnity of Our Lady of Mount Carmel, we will be having a special day of prayer, to which everyone is warmly welcome.
It will begin with Solemn Mass at
9 am, followed by Exposition of the Blessed Sacrament all day, and conclude with Sung Vespers and Benediction at 4.30 pm.
Please free to come and spend some time in silent prayer and adoration before Our Beloved Lord present in the Sacred Host.