Day of Prayer for Survivors of Abuse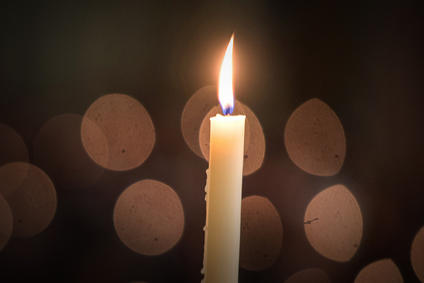 The Pontifical Commission for the Protection of Minors (PCPM) has highlighted the importance of prayer and suggested to Pope Francis that the worldwide Catholic Church should join together in a day of prayer. The Holy Father has welcomed this initiative.
In the Cycle of Prayer for England and Wales, this day is marked every year on the Friday of the fifth week of Lent.
On Friday 12 April the Catholic Bishops' Conference of England and Wales is encouraging the Catholic community to take part in a day of prayer for survivors of sexual abuse.
Prayer from Wellsprings
God of mercy, it was not your plan that children should be abused –
that vulnerable people's lives should be destroyed –
nor that people called to goodness should give way to temptation to abuse
or to cover up the sinful actions of others.
The work of the Enemy has broken the heart of your Church –
but the work of Christ will be its healing and redemption.
In our sorrow and shame, we turn to you –
our only source of hope.
Give us faith to believe that you can bring light from this darkness;
give us hope that the future can be built on the foundations of truth and justice;
give us love that we each play our part –
however great – however small -
in your great work of healing the broken Body of Christ.
Amen.
Penitential Litany
The following is adapted from the words Pope Francis spoke at the World Meeting of Families in Dublin, August 2018. He reflected upon meeting with eight persons who are survivors of the abuse of power, the abuse of conscience and sexual abuse and wished to implore the Lord's mercy for these crimes and to ask forgiveness for them.
We ask forgiveness for the cases of abuse in the Church, the abuse of power, the abuse of conscience and sexual abuse on the part of representatives of the Church. In a special way, we ask forgiveness for all those abuses that took place in different kinds of institutions directed by men and women religious and other members of the Church. We also ask forgiveness for cases in which many minors were exploited for their labour.
We ask forgiveness for all those times when, as a Church, we did not offer to the survivors of any type of abuse compassion and the pursuit of justice and truth by concrete actions. We ask forgiveness.
We ask forgiveness for some members of the hierarchy who took no responsibility for these painful situations and kept silent. We ask forgiveness.
We ask forgiveness those children who were taken away from their mothers and for all those times when so many single mothers who tried to find their children that had been taken away, or those children who tried to find their mothers, were told that this was a mortal sin. It is not a mortal sin; it is the fourth commandment! We ask forgiveness.
May the Lord preserve and increase this sense of shame and repentance, and grant us the strength to ensure that it never happens again and that justice is done. Amen.