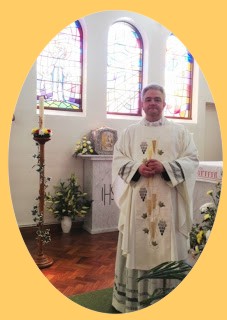 (Originally written in July 2013)
I am Fr. Martin. I am 39 years old; my next, "significant", birthday is only 2 months away. I have been a priest for exactly 13 years today. I am delighted to be the Chaplain for the Carmelite Sisters in Wolverhampton.
I am pleased to be able to give a brief introduction to myself for the Sisters' blog. After I was ordained, I was appointed as the Assistant Priest in a busy parish in Coventry, where I spent three very happy years. Then I spent a year as the Assistant Priest at St Chad's Cathedral before being appointed as the Private Secretary to Archbishop Vincent Nichols, with whom I spent 5 years, and then, after him, eighteen months with Archbishop Bernard Longley.
I have been the Sisters' Chaplain for ten months and, with my hand–on–my–heart, I can say that I am very pleased to be here. The Sisters have a profound appreciation for the Church's formal prayer, and their attention to liturgical detail is both uplifting and encouraging; and, I appreciate it very much!
As well as my responsibilities to the Sisters, I am the Chaplain at two Catholic Secondary Schools. It is a ministry I thoroughly enjoy because my own vocation was nourished and helped by the presence and good example of the priests who visited my school. These ministries are a great opportunity to both celebrate and preach the Good News of God's Kingdom.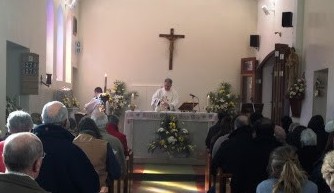 I am pleased to support this initiative of the Wolverhampton Carmelites' blog in promoting the Carmelite charism as well as the positive voice it has on the internet.
Mass Times
WEEKDAY MASS ~ 9am, except for Tuesdays
TUESDAY MASS ~ 4.30pm, followed by Vespers, the Evening Prayer of the Church SATURDAY & SUNDAY MASS ~ 9am
SUNDAY VESPERS and BENEDICTION ~ 4.30pm
For directions with map, and contact details please see the Contact Us section.